It has been our tradition to celebrate together once a month, on the Final Friday. Most of our projects are open ended in terms of the work we do and so they can lack a clear point where we can step back and take stock of what we've accomplished. Final Fridays give us a that opportunity to mark all the progress we've made and have fun at the same time. We make real impact as a team, and it's good to remind ourselves of that.
Here's a sample of what we got up to in 2020.
February
We spent an afternoon at Muddy Waters Studio. After a quick rundown on how to use the pottery wheel we were given free reign to go nuts with whatever we could find in the studio. We made all kinds of stuff, bowls, plates, art, vases, a soapdish, even a straw!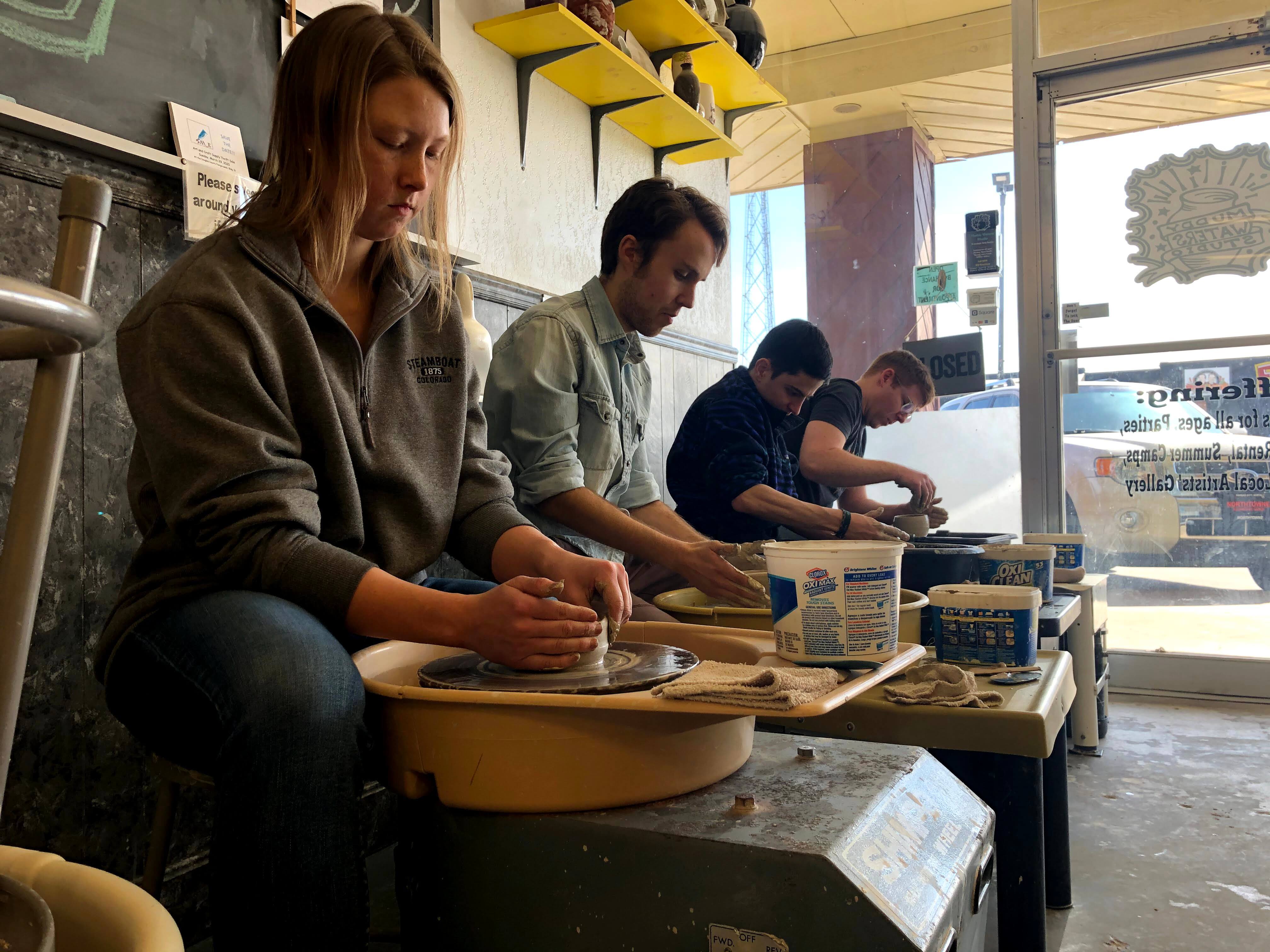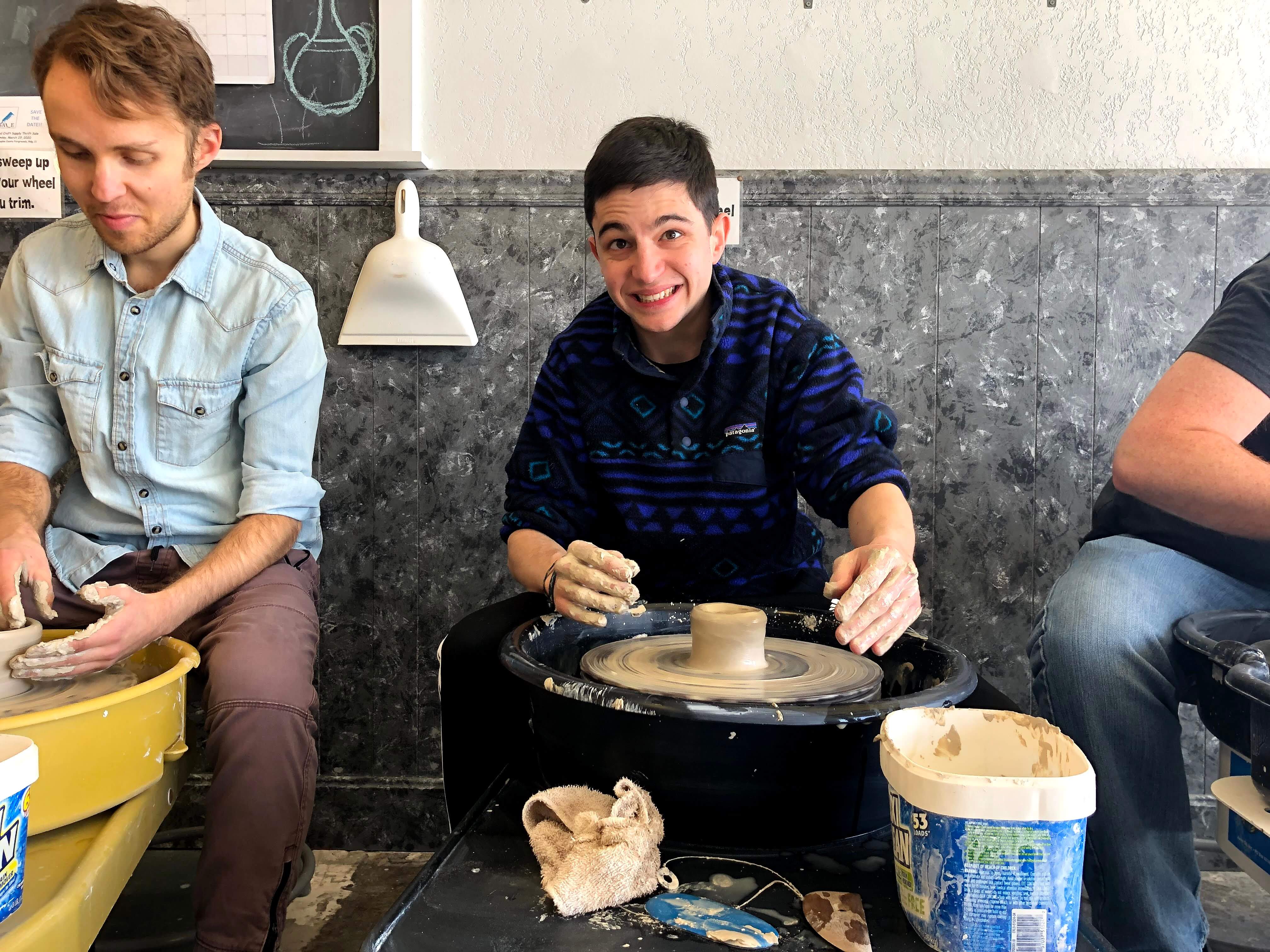 All of us, working with Clay.
March
This month things around Lawrence, KS shut down and we did our first remote Final Friday! We played Keep Talking and Nobody Explodes over Zoom. A couple of us had played this game before but it was fresh to everyone else. For the game, one player is the defuser and can see the bomb on a screen, all other players are experts who have the bomb manual but can't see the bomb. The experts and the defuser must keep communicating before time runs out and the bomb explodes! We had a healthy mix of explosions and successful defusals. It was just the right challenge.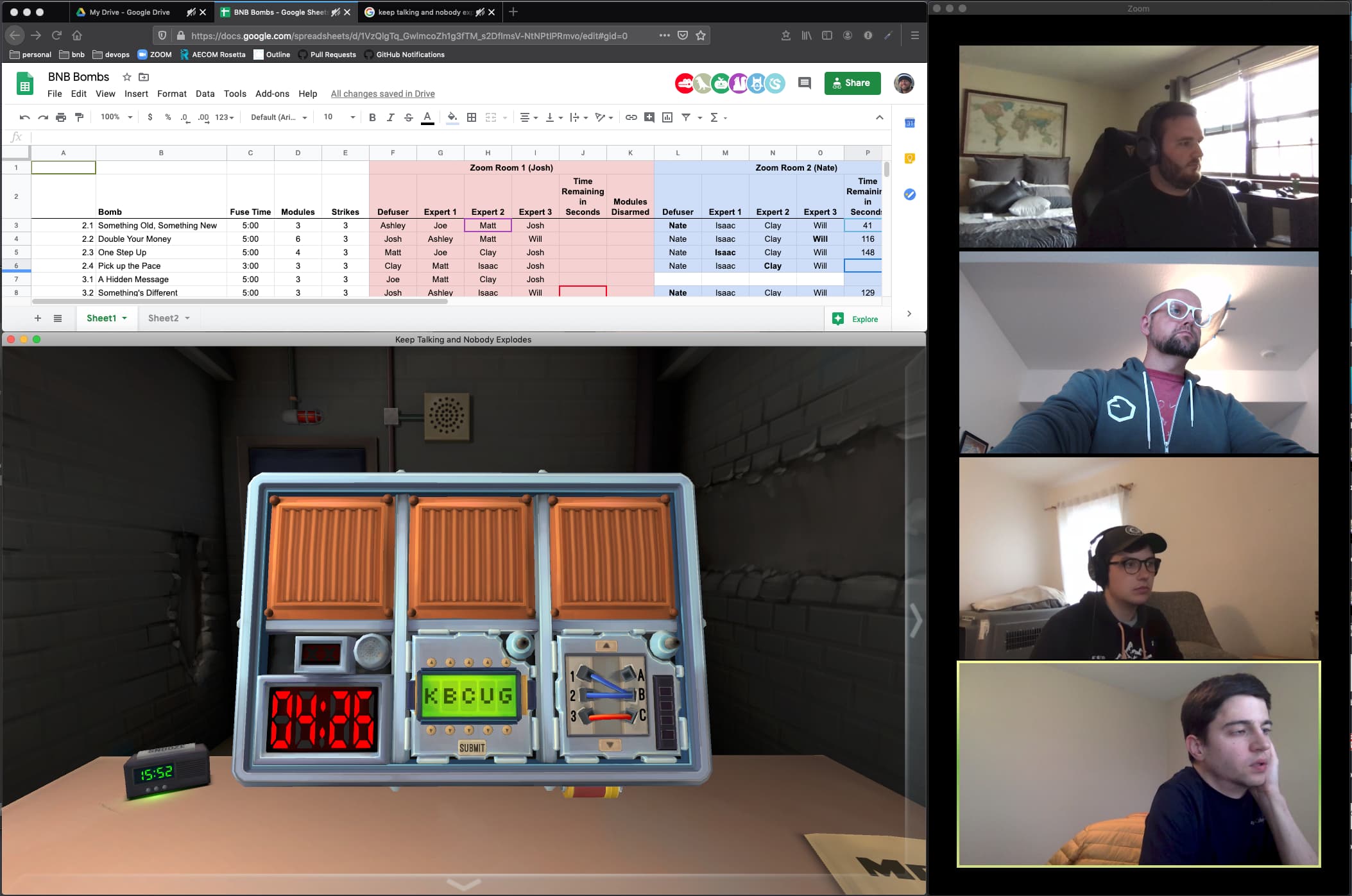 The clock is ticking!
May
We had a good time with our last online game session so we decided to go for round two. We played Jackbox Party Pack 2 which had a mix of smaller games we could all play as a group. This setup was a little different from last month, for all of these games individual players used their phones to control the action. It was all a big web app for the most part, which was interesting to us!
Zoom fatigue sets in
Around this time additional zoom meetings for fun started to sound less appealing. We decided to start meeting for lunch once a week to get to see each other in person. Those lunches really give us the chance to recharge with each other and they continue to this day!
November
Isaac has started to plan our Final Fridays and this was his big debut. He knocked it out of the park! Road trip? Cute animals? Creative activity? This Final Friday checked all the boxes.
Isaac arranged for us to spend time on an alpaca farm just outside of Baldwin City, KS. We got to feed and hang out with the alpacas as much as we wanted. As if that wasn't enough, Isaac also brought art supplies so we could try our hand at capturing the alpacas we were spending time with. This was a great time!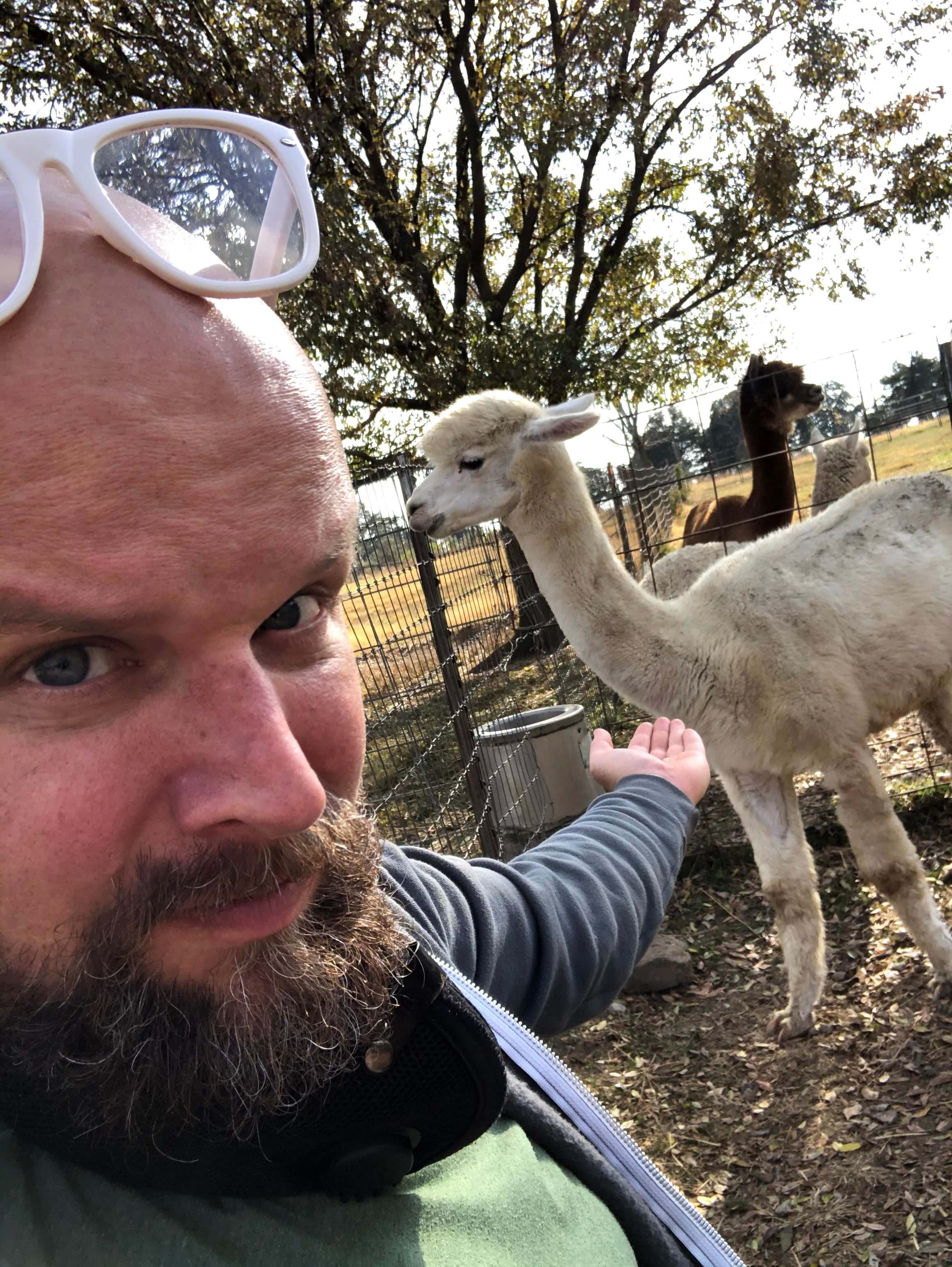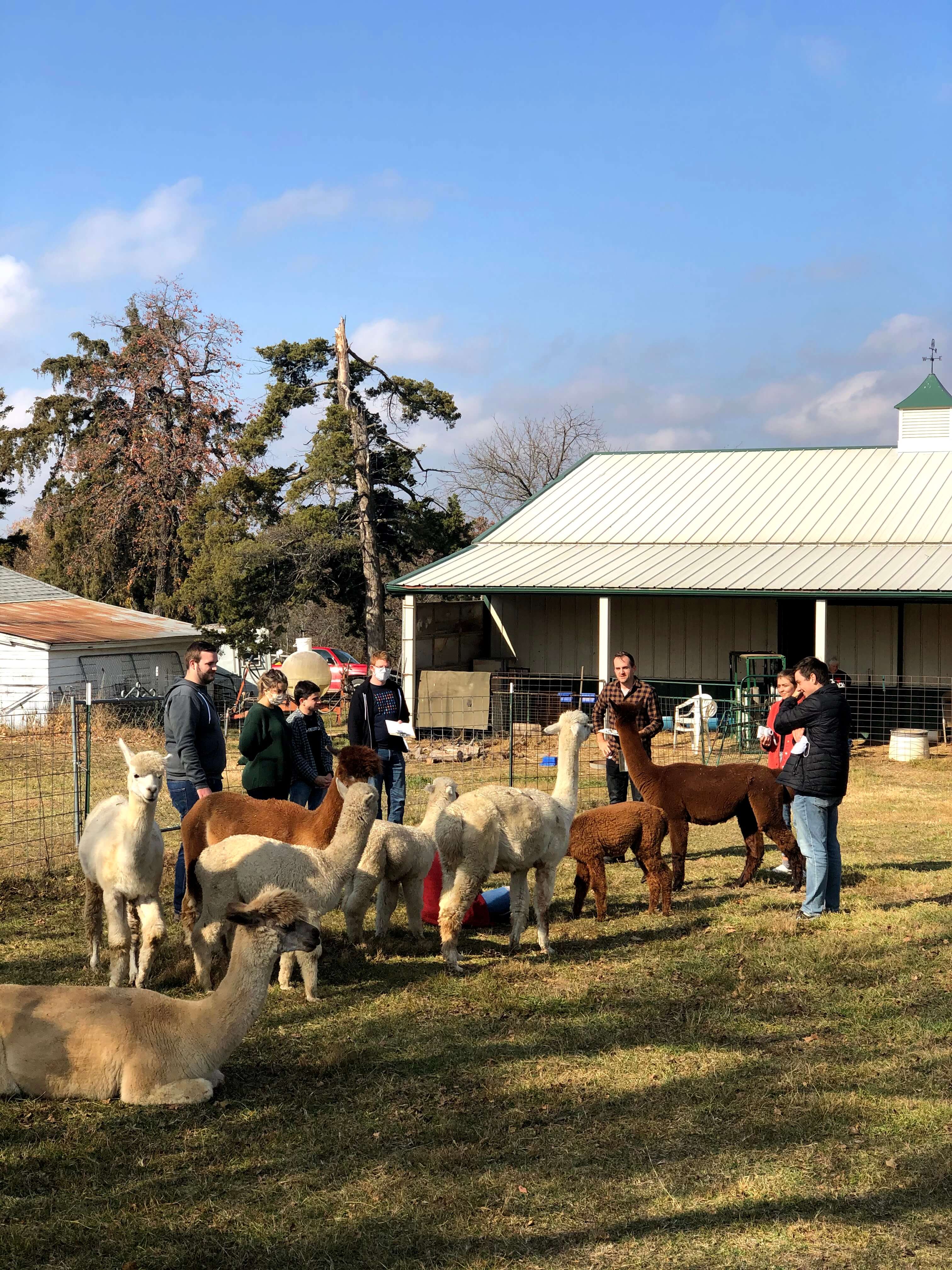 Alpacas are really comfortable around the BNB crew.
December
Nate's friend Joanna Beard led us all through a mixed media art project. This month was a hybrid with two team members remote and everyone else in person. Joanna took us through all of the steps to recreate one of her original artworks, a mix of painting and collage. We cut out shapes, painted, mod-podged, flicked, stenciled, stamped, and ended up with something we can keep forever.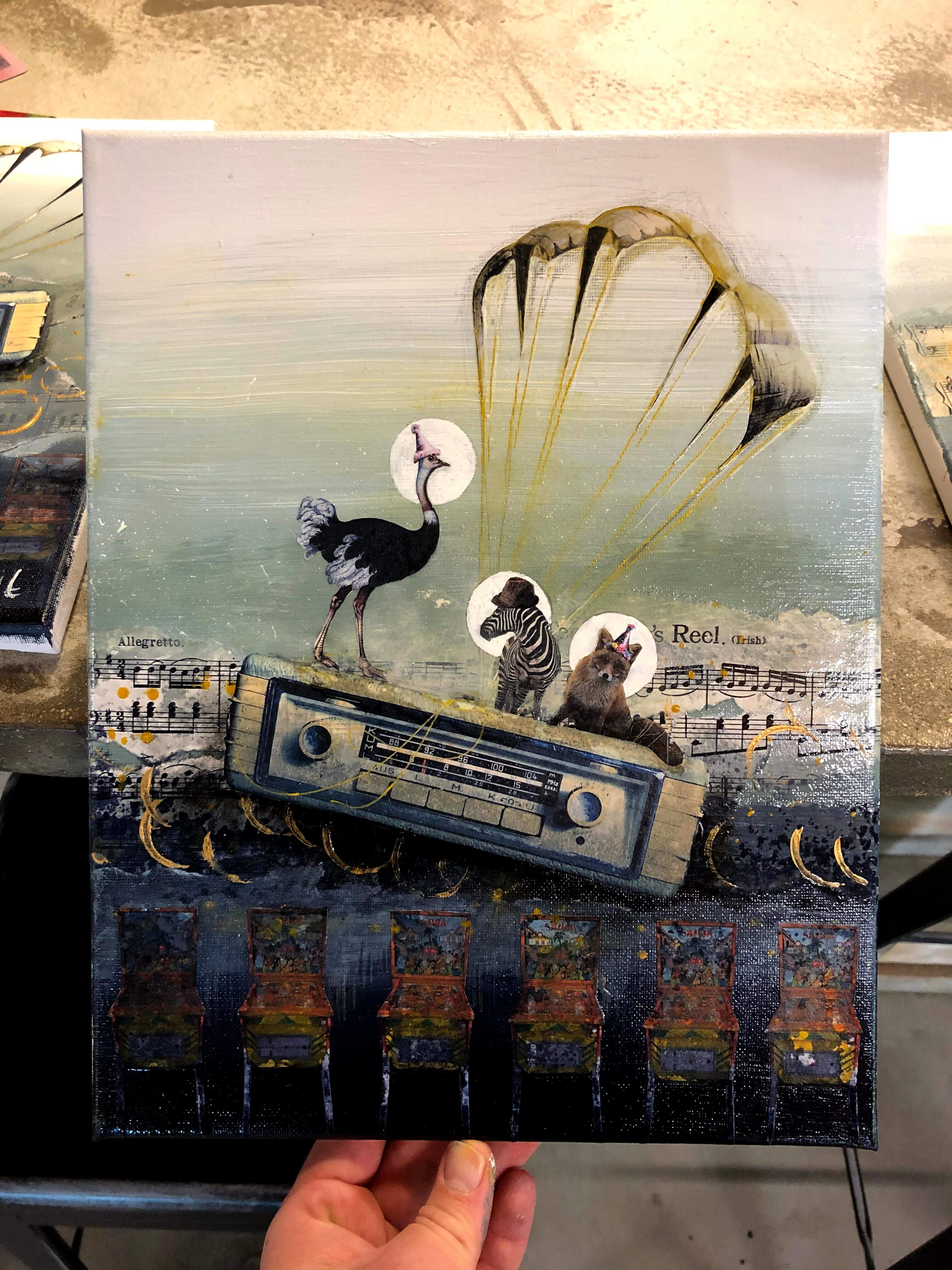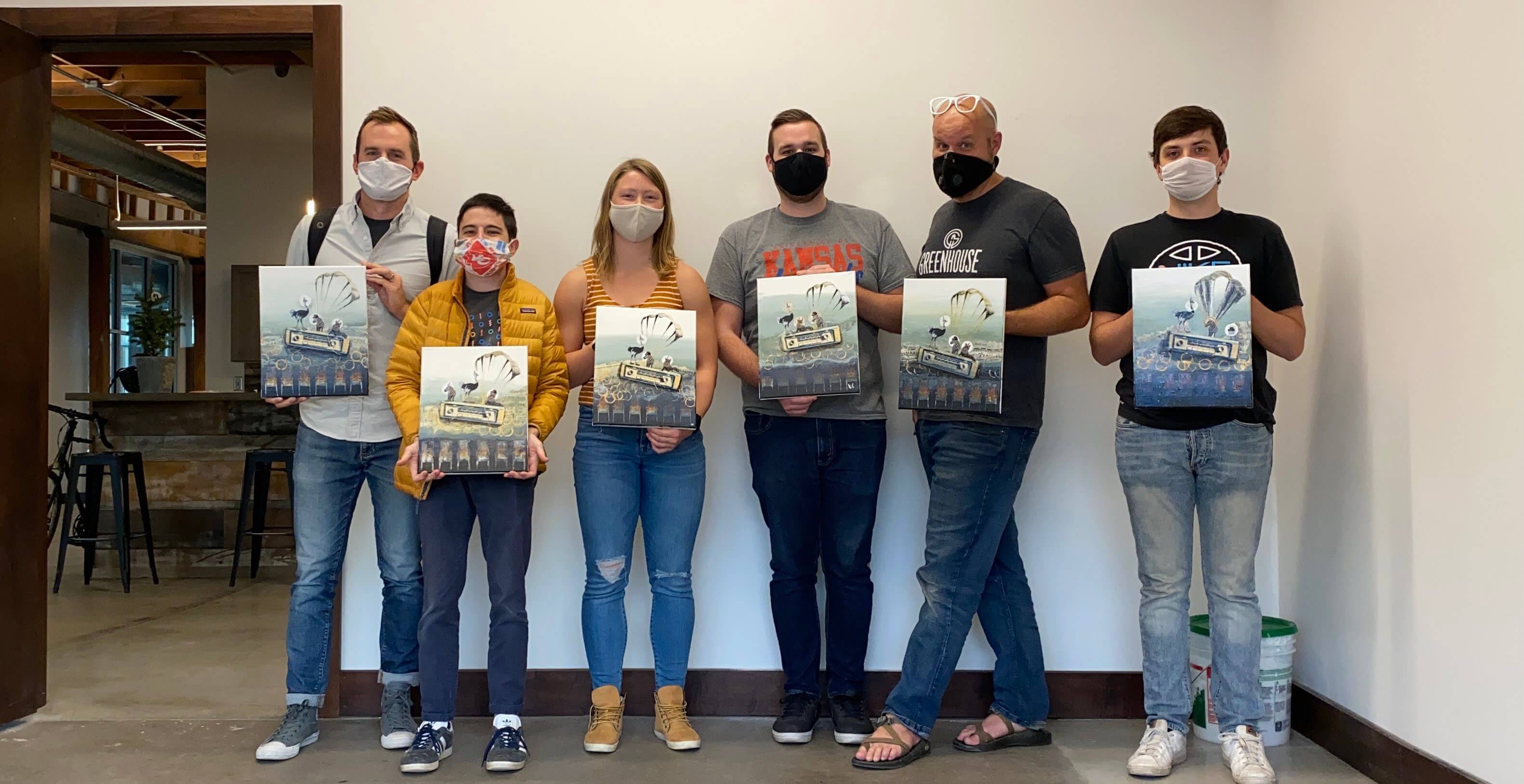 With the office building partially empty, we finally have our own Instagram wall!
2021 Final Fridays here we come!