The trip started on Sunday night with a pleasant walk along the Santa Monica pier, where folks enjoyed the beautiful weather and stunning views, and the strongest of us performed tricks at the Muscle Beach. The atmosphere was lively, with people soaking up the sun and having a good time. We ended the night with a lovely dinner at one of the pier's seafood restaurants and an unexpected light show on the beach.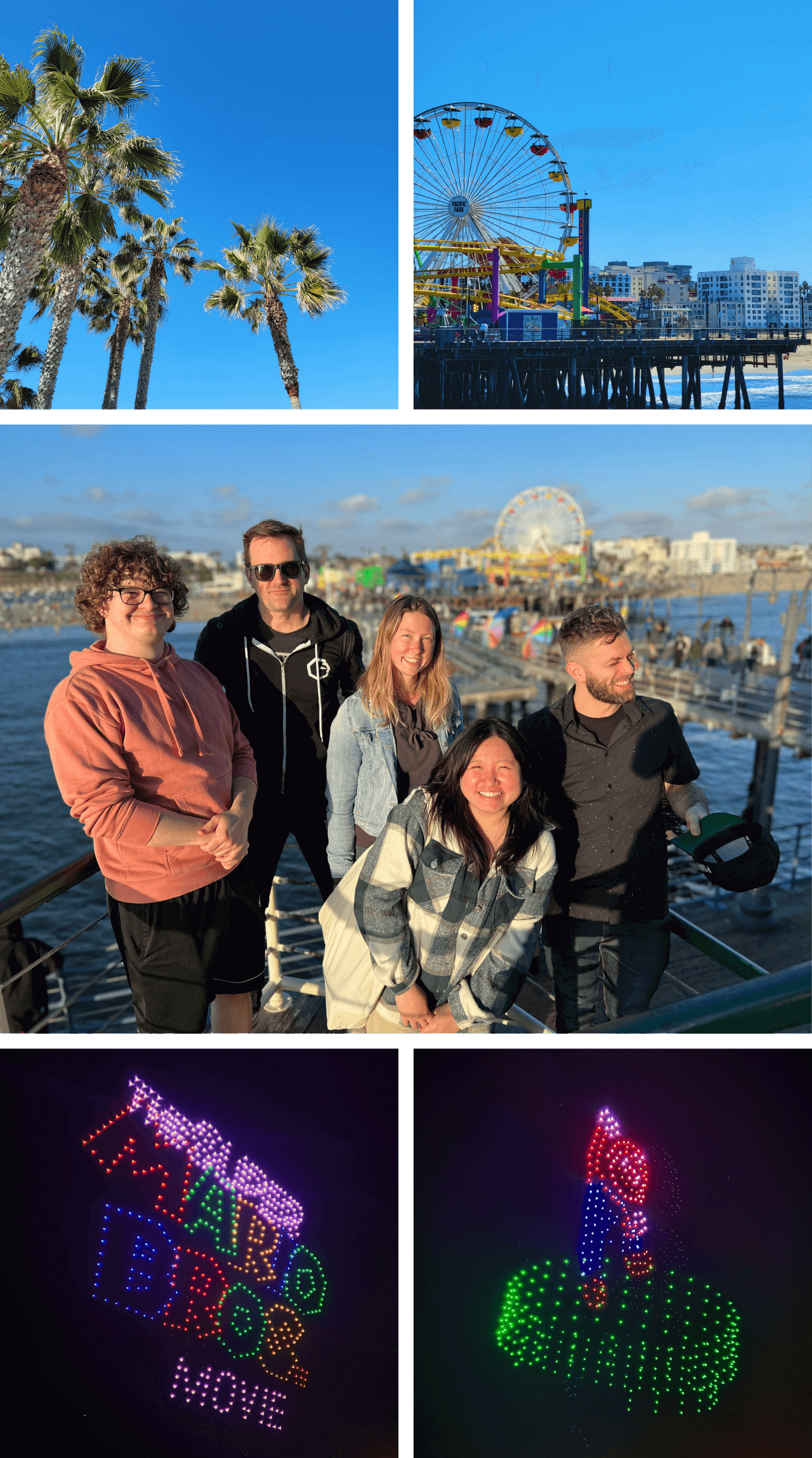 Sunset at the Santa Monica Pier and a drone show!
Monday began with some delicious coffee and pastries, and we were all excited to check out some awesome new merch.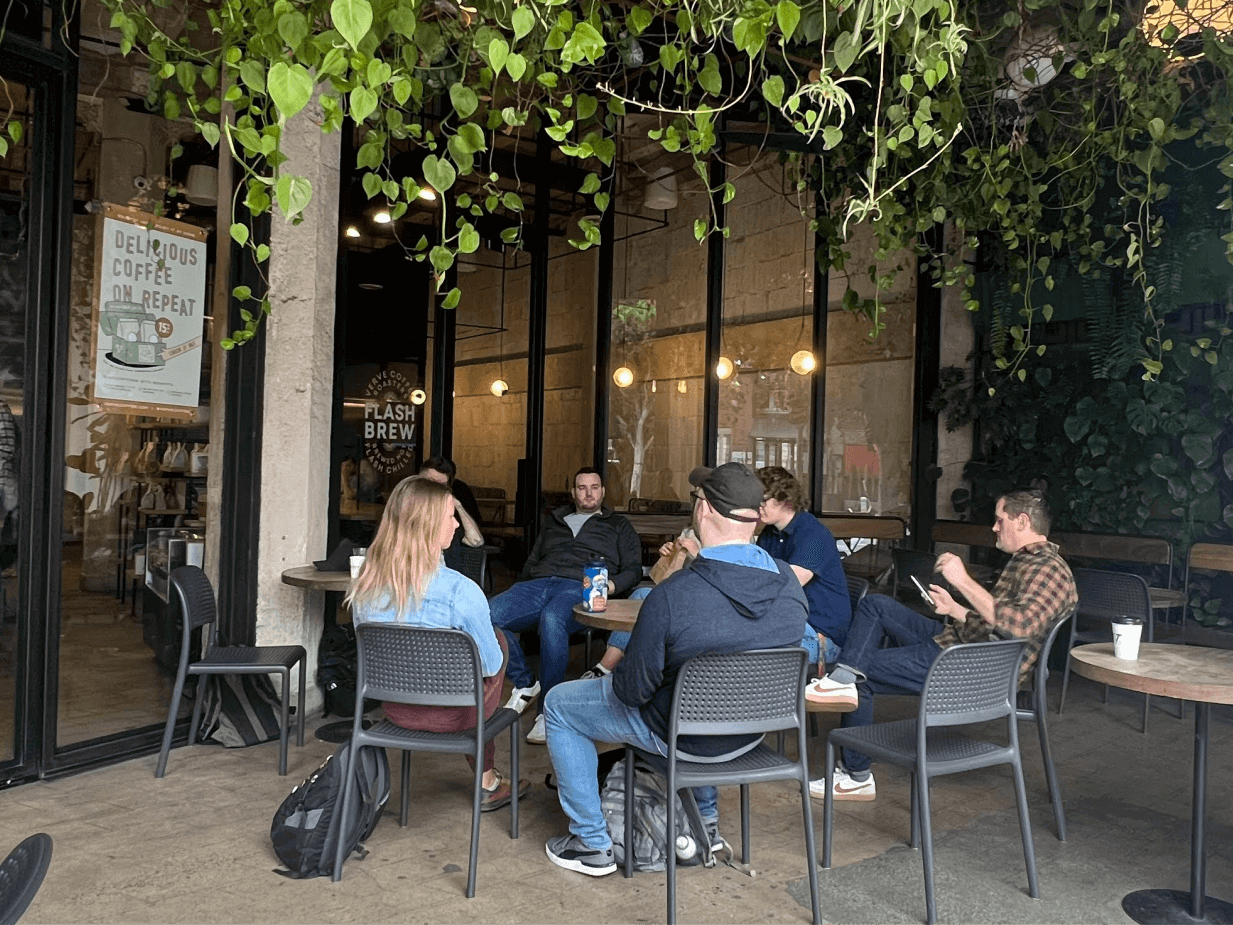 Sweet coffeeshop across the street from our hotel
After fueling up, our team was ready to hit the streets and explore downtown Los Angeles. But we weren't just there to take in the sights - we had a mission to accomplish. Our goal was to locate buildings from the database in one of our products as we walked around the city.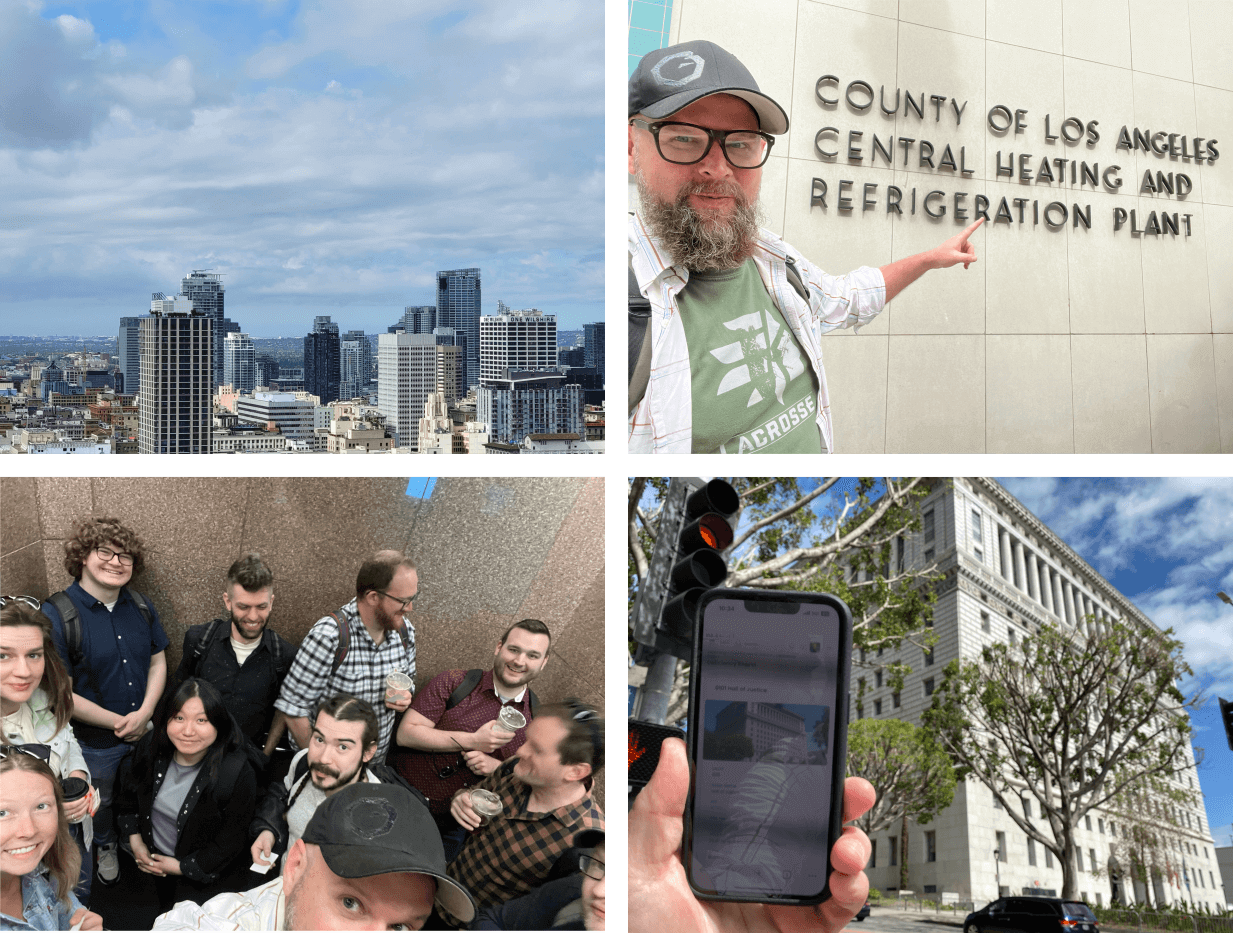 Nate is User 1, and this is Asset 1 in our application!
After a delightful stroll through downtown Los Angeles, we made our way to our client's office, where we were greeted with an absolutely stunning view of the city skyline. For the next few days, we set up shop in our new work hub and got down to business. We demoed our new product, and teamed up with each other on other projects.

The Angel's Flight has been running since 1901
Apart from great views and beautiful weather, our trip was filled with some amazing food. Here are a few recommendations of the places we absolutely loved.
Grand Central quickly became everyone's favorite lunch spot. The options were pretty much endless, and we did not get a single thing we didn't like.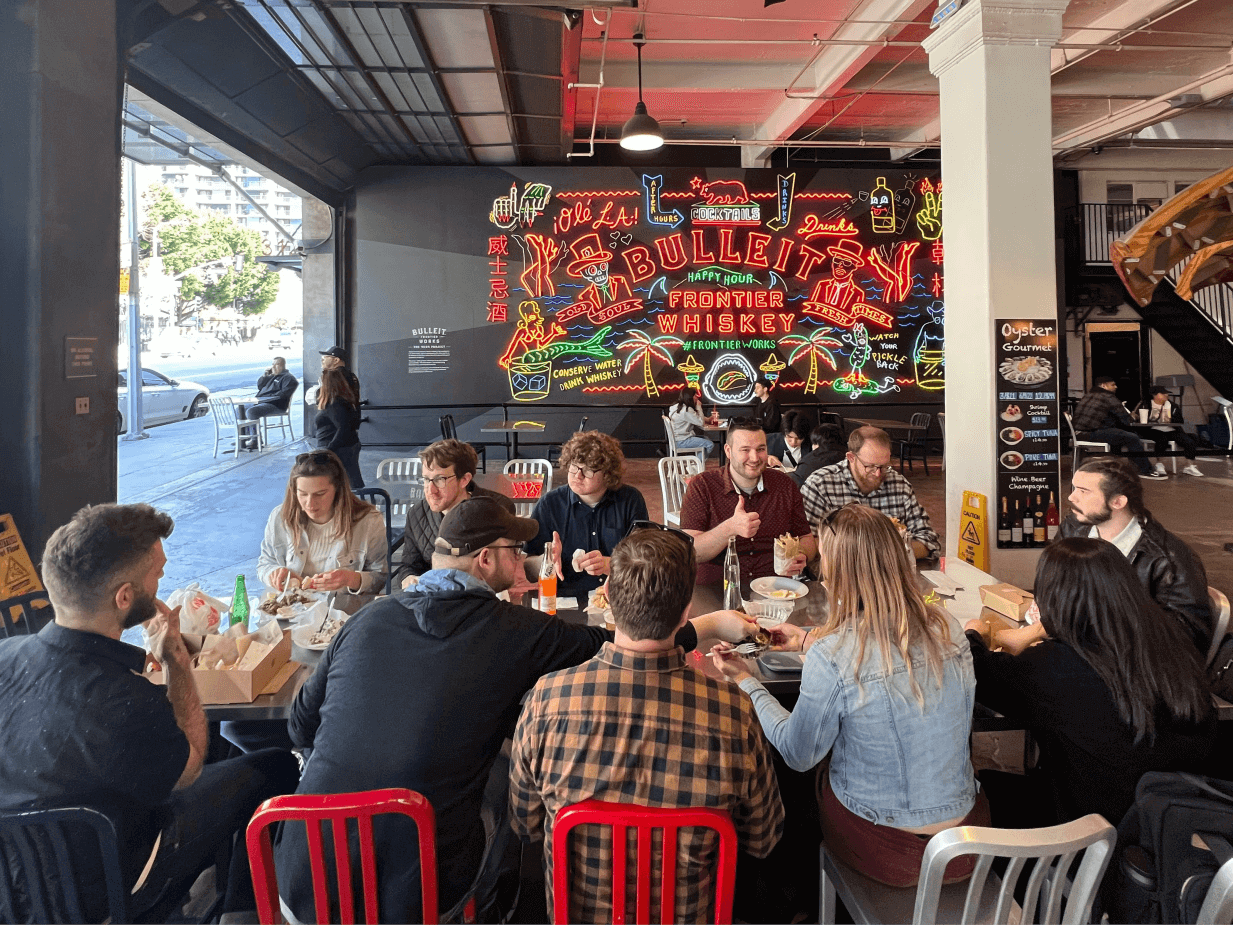 Enjoying lunch before our first client meeting
Korean barbeque at Woo Hyang Woo was an absolute hit. Their rice cake soup was voted the best dish of the trip, and some of us are still trying to find anything close to it in other places (no luck yet).
This meal was great!
Lastly, we had a wonderful dinner at The Exchange Restaurant & Bar where we enjoyed some delicious Israeli cuisine and great atmosphere.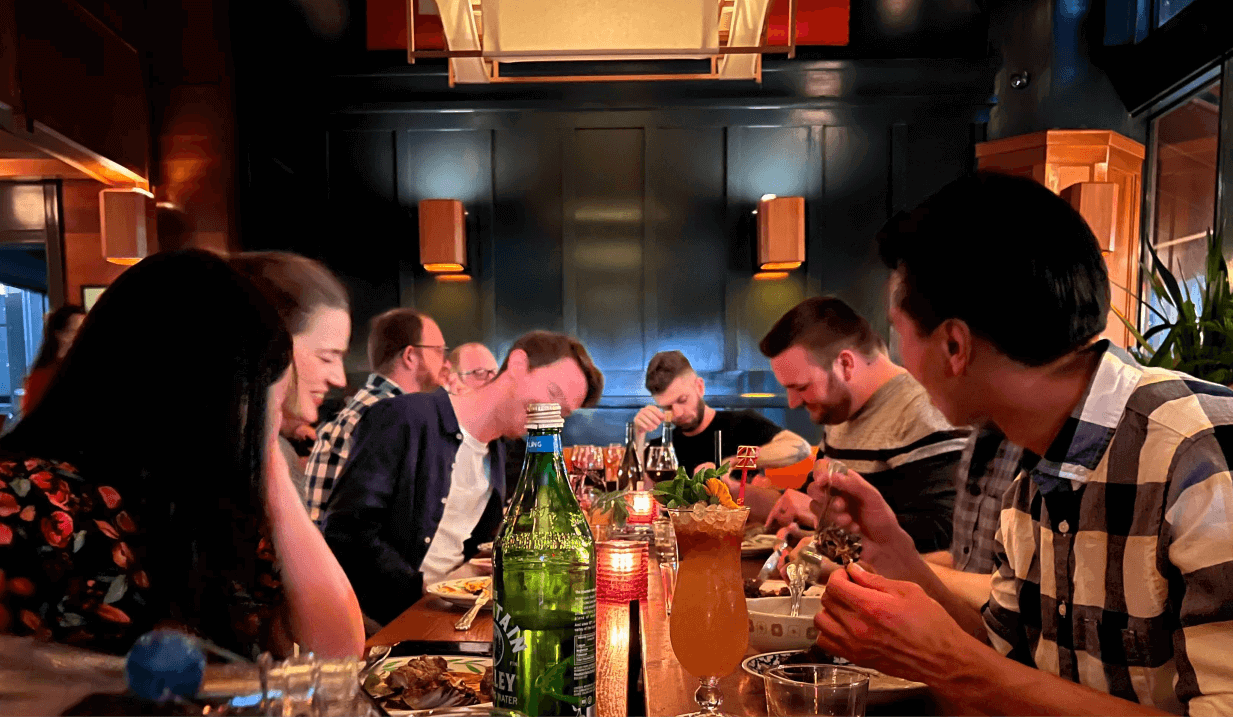 Enjoying our last night together
Despite our busy schedules and packed agendas, as always, we snuck in some time for museums, bookstores, and local shops.
The famous "Last Bookstore"
It was a fun trip packed with activities and much needed face-to-face time with each other. Stay tuned for the blog post from our next trip!