Day 1
As BNB has grown we now have employees in Lawrence KS, New York NY, St. Louis MO, and Chicago Il. Almost everyone's flights arrived on time, except for Ted who had to battle some delays.
When we arrived, we began the trip with a meeting at the Chicago Public Library reflecting on the past year. We discussed work from home and how we take care of each other as a team.
While at the meeting, Nate announced that our intern Mark Wilkins will be joining us full-time as an engineer on Jan 1! We are so excited for him to join the team.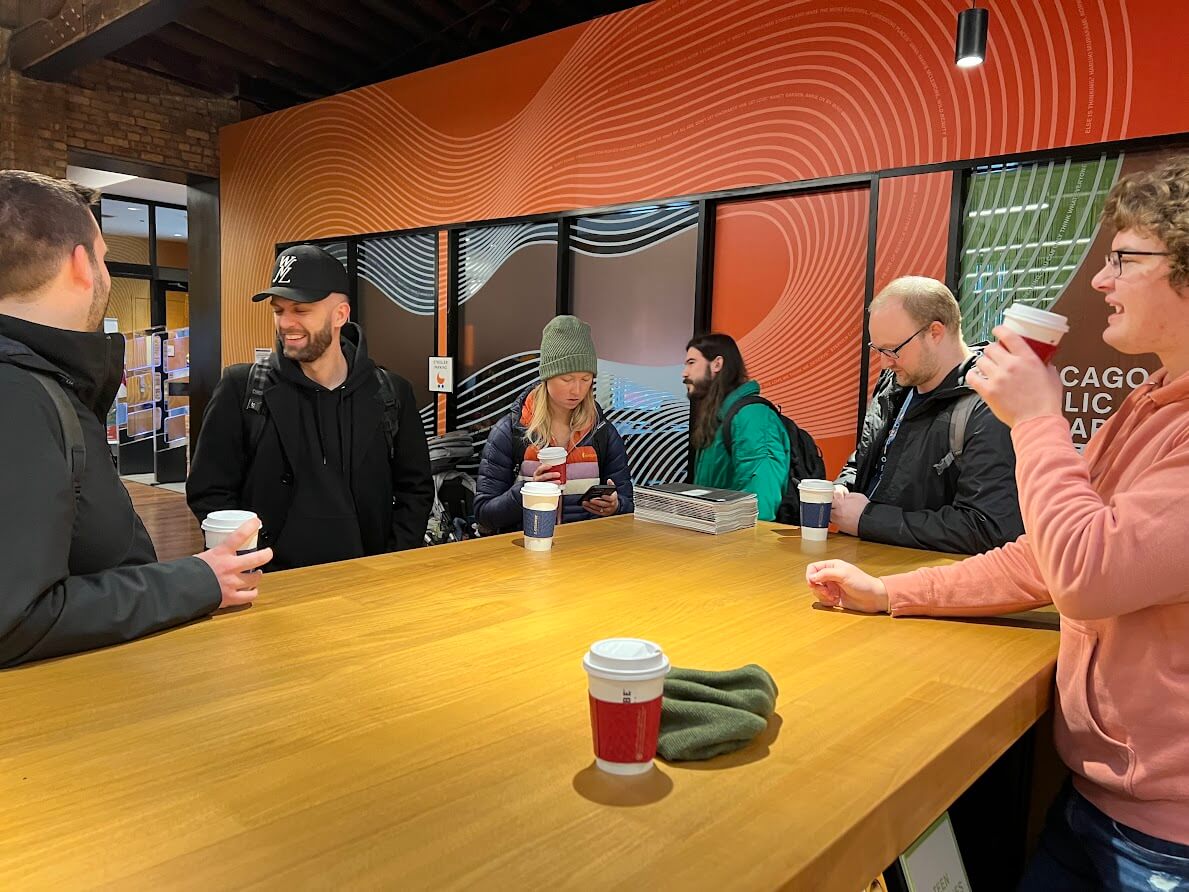 Getting caffeinated and motivated before the meeting!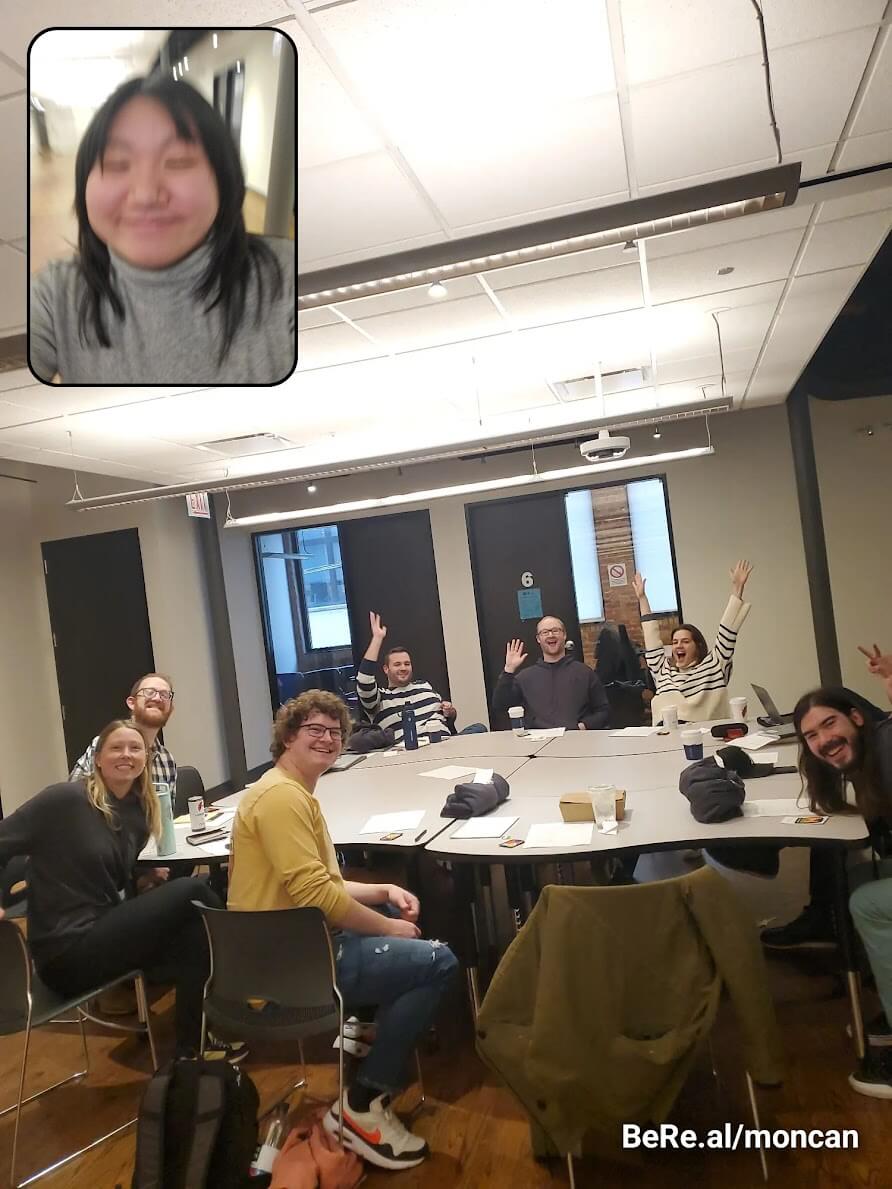 We were lucky enough to make Monica's BeReal during our meeting
That evening, we checked into The Emily Hotel, which was right across the street from Google's Chicago office.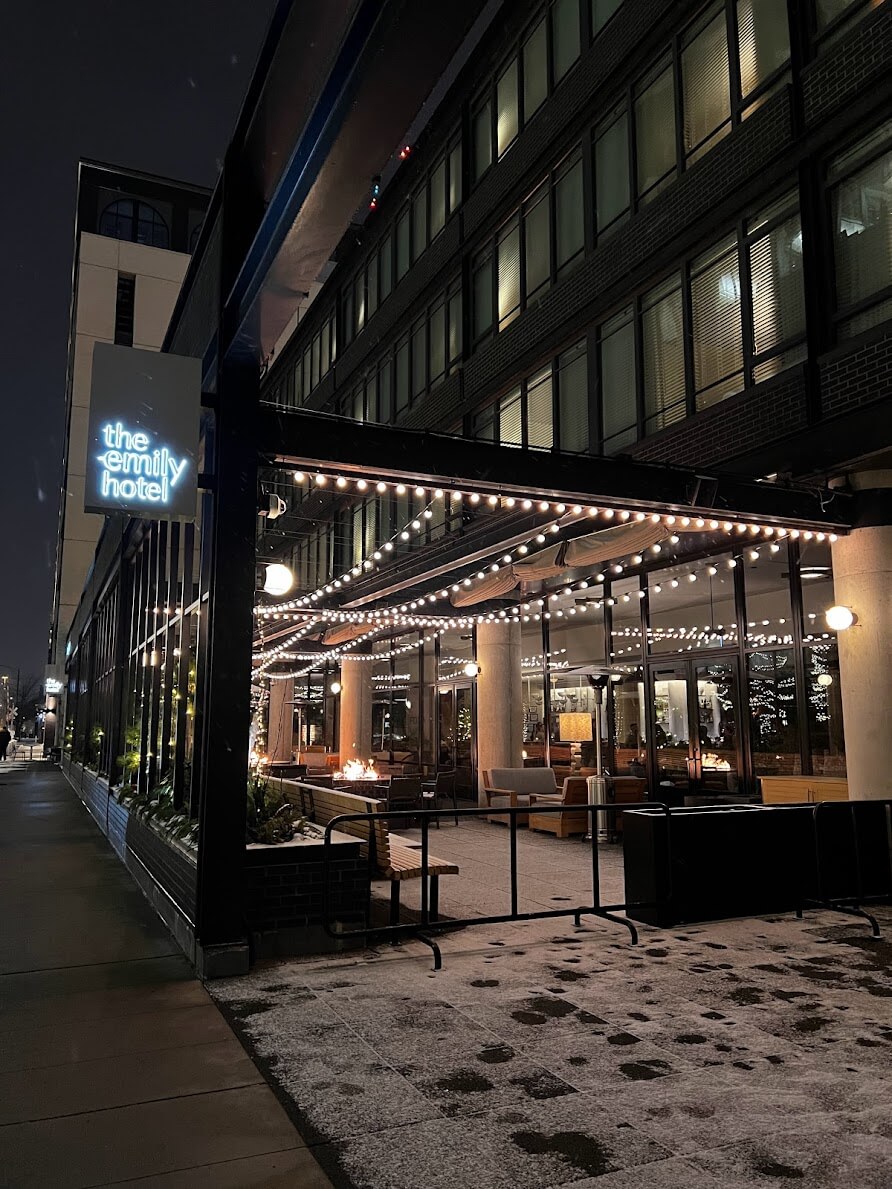 Our hotel
From there we hopped on a train to the Wooden Spoon, an interactive cooking class, which turned out to be the most fun part of the entire trip.

Drinks/conversation before getting started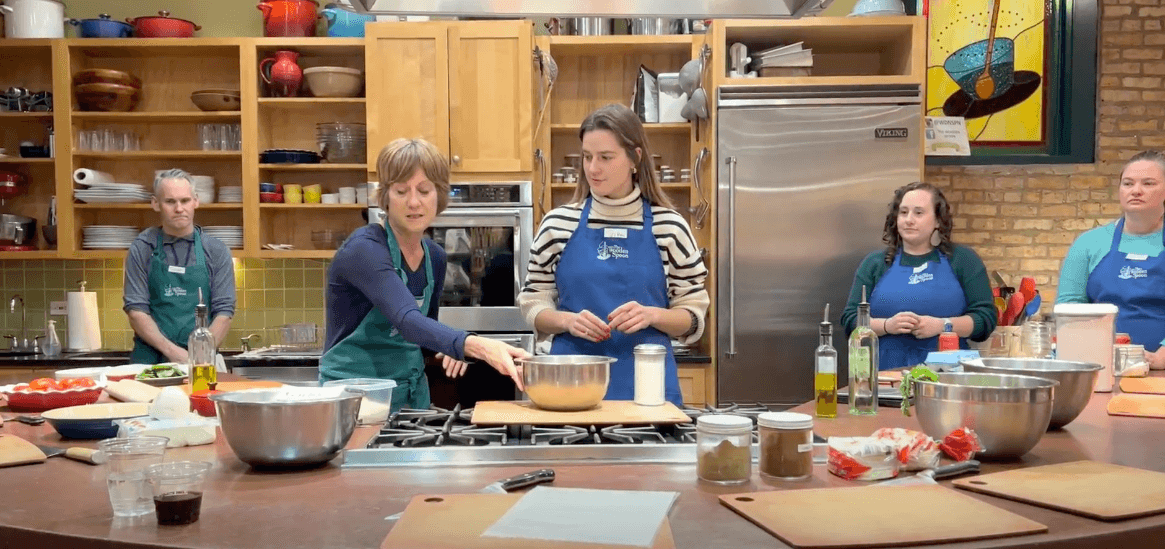 Vika learning how to make the pizza dough!
Our meal was VERY tasty. We had pizza margherita, steak tacos, fried rice, swedish meatballs, and for dessert some lovely chocolate cupcakes with chocolate icing...stuffed with whip cream.
The experience was very casual and just a whole lot of fun. It was great to work together on something that doesn't involve a computer screen.
We also tried a delicious local drink called Malort, which Matt picked up for us. If you are ever in Chicago, it is a must have!
Matt pointing out how good the cupcakes looked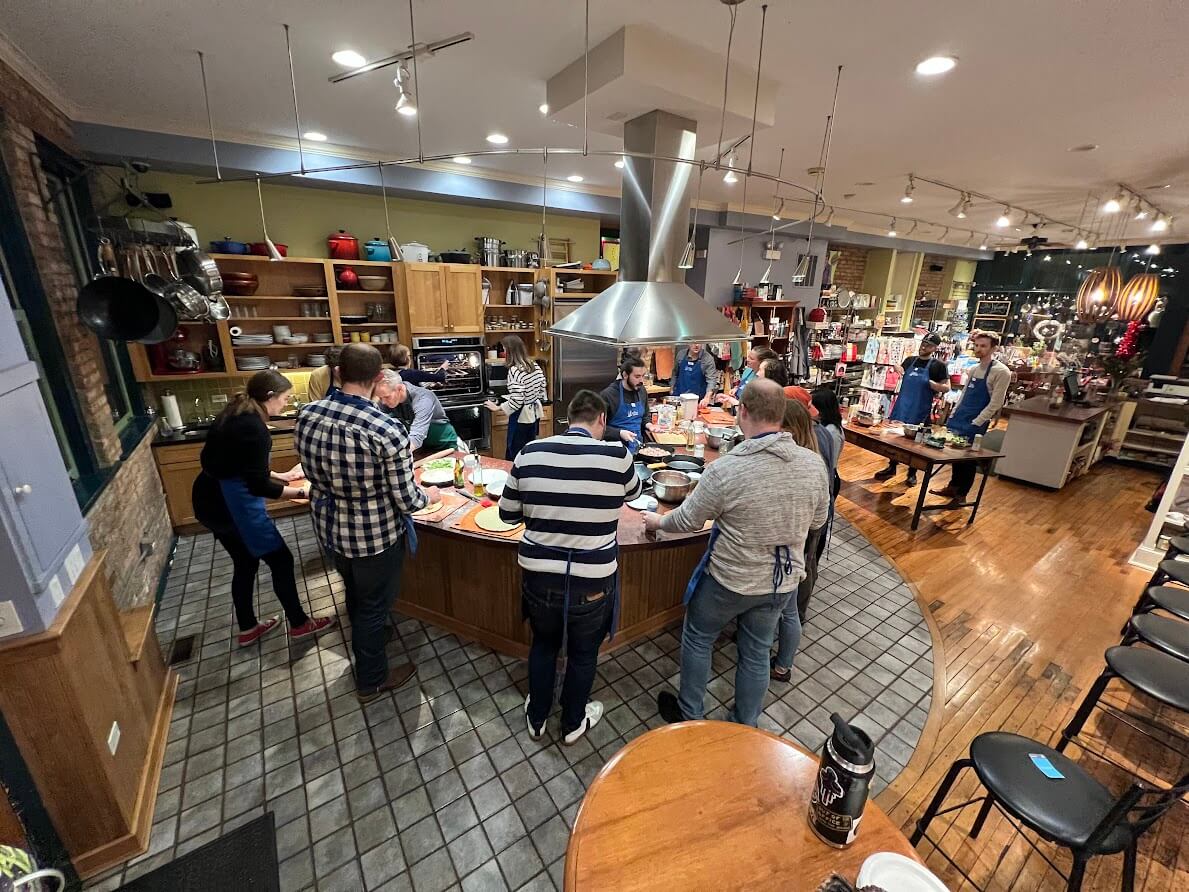 Hard at work to get dinner ready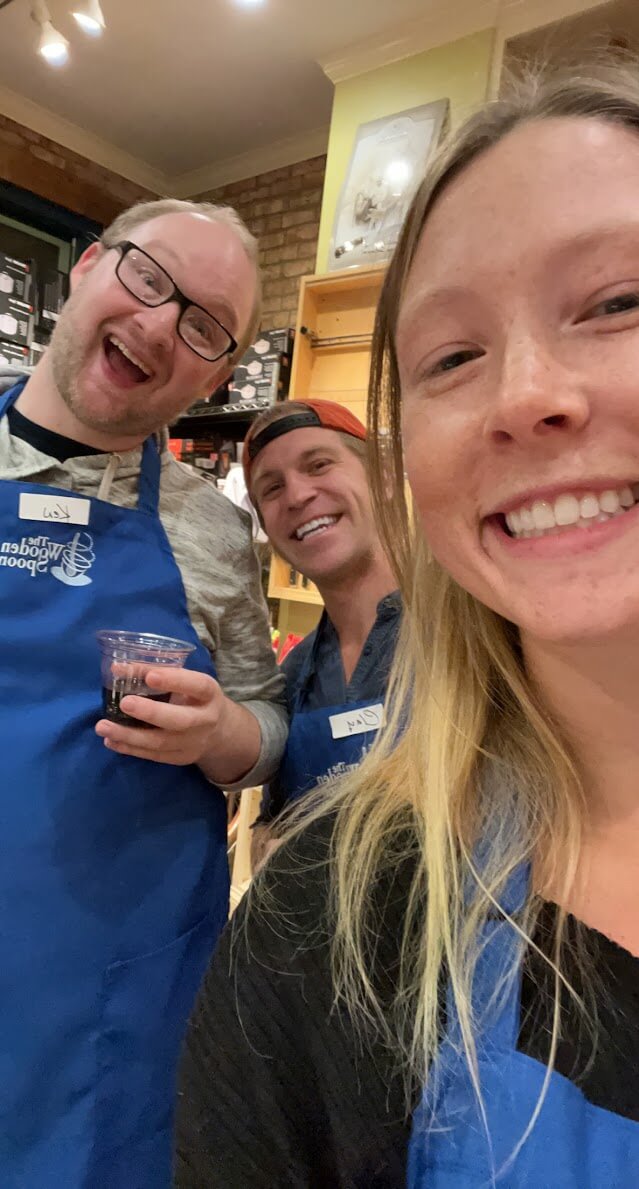 Conversation while cooking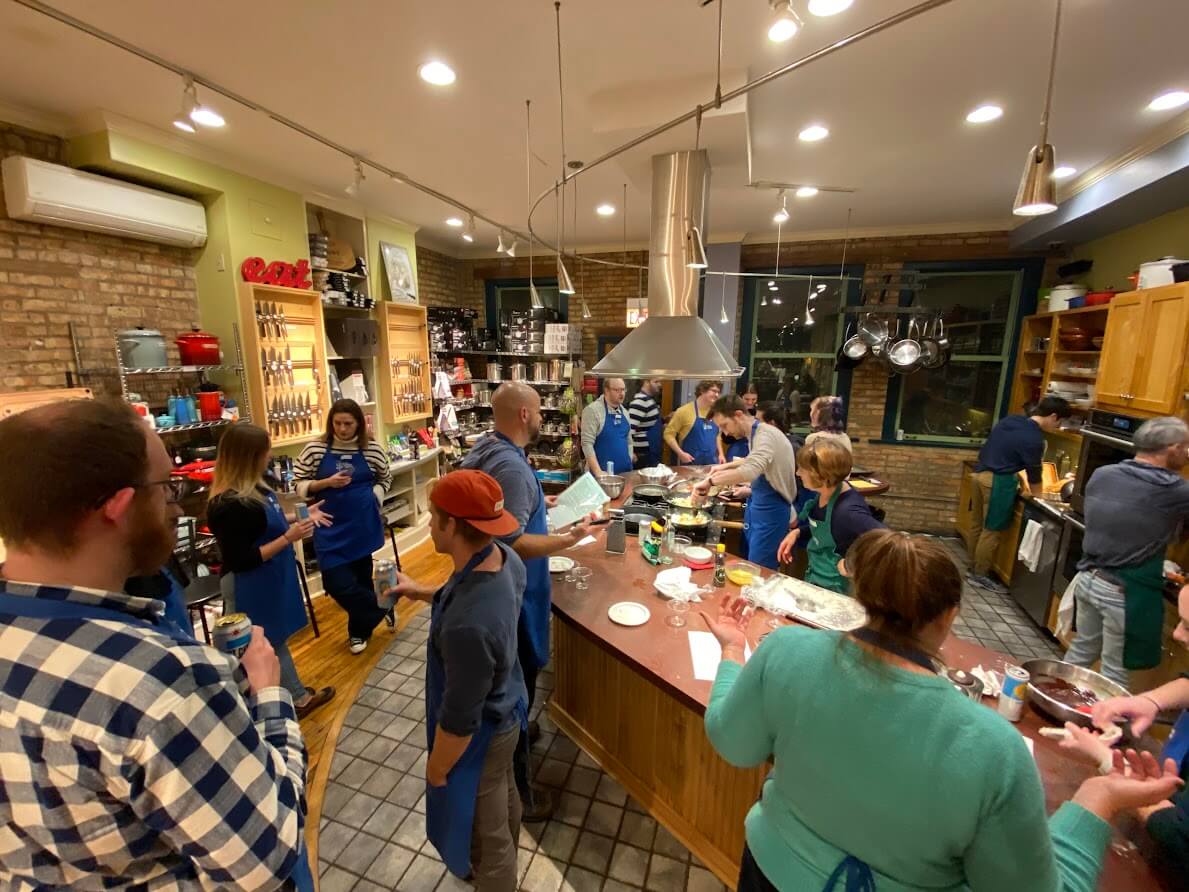 Enjoying our creations!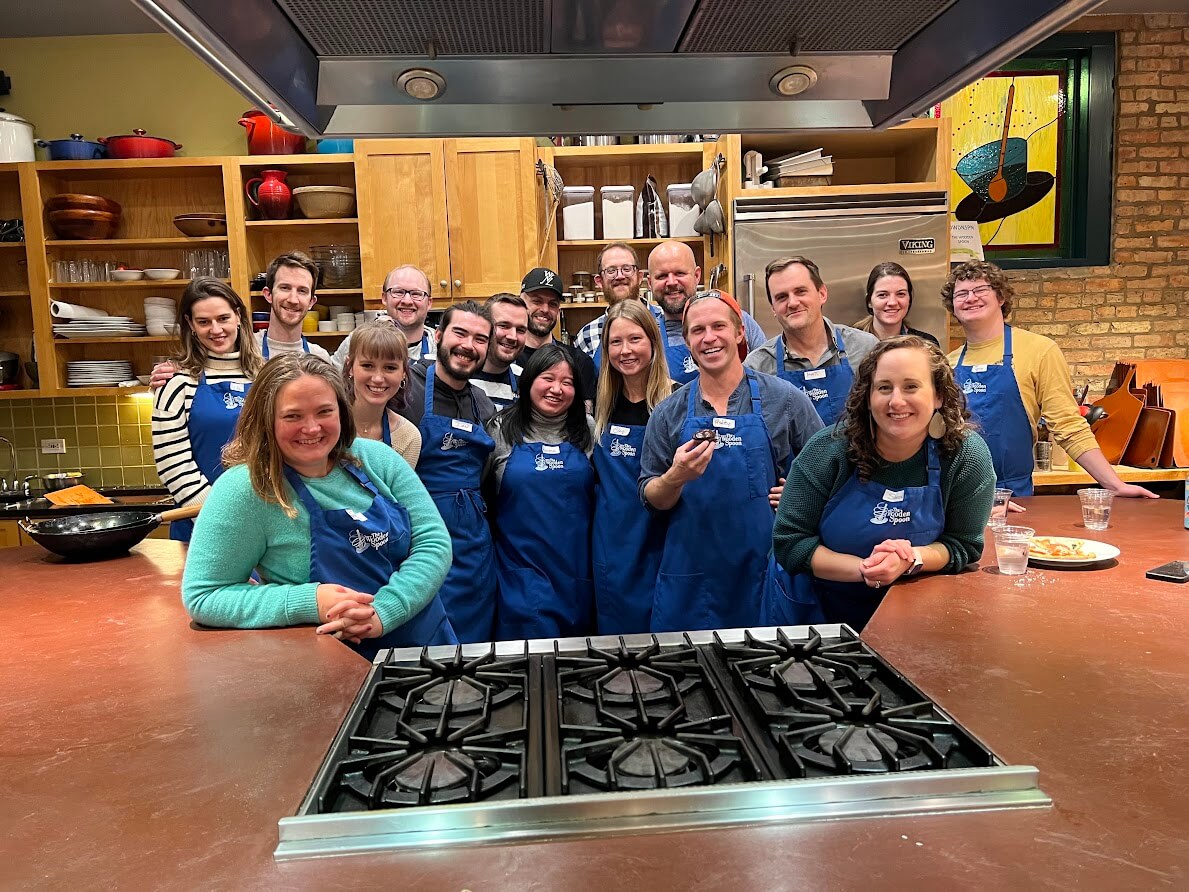 We have a wonderful team here at BNB
Day 2
Our day started with a meeting at a workspace from Convene. It boasted a really sweet meeting room with all the coffee, snacks, and amenities you could imagine.
The purpose of this meeting was to reflect on how we served for our clients in 2022, and what we are planning to do for them in 2023.
We also signed our names on our super sweet year end gift to our clients, which is a short story written by Robin Sloan.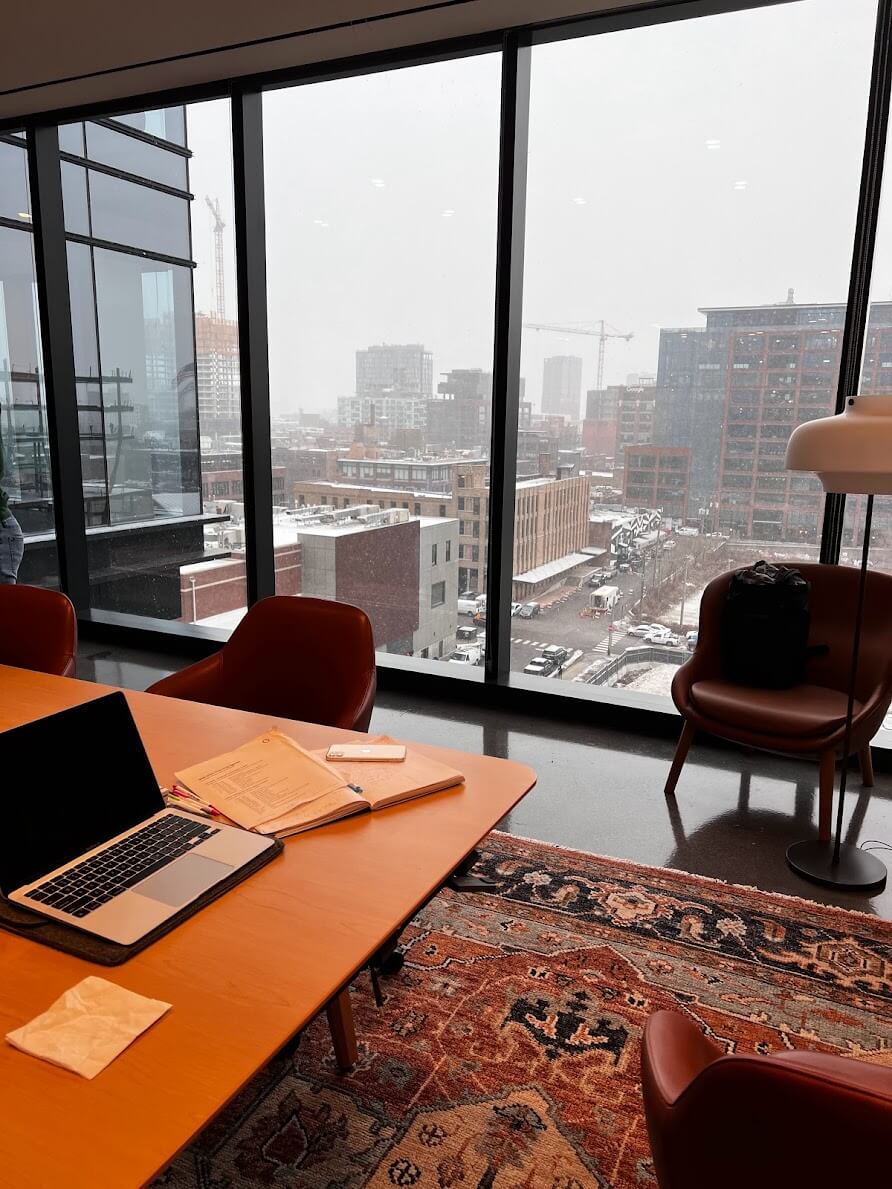 We had a great view on a snowy Chicago day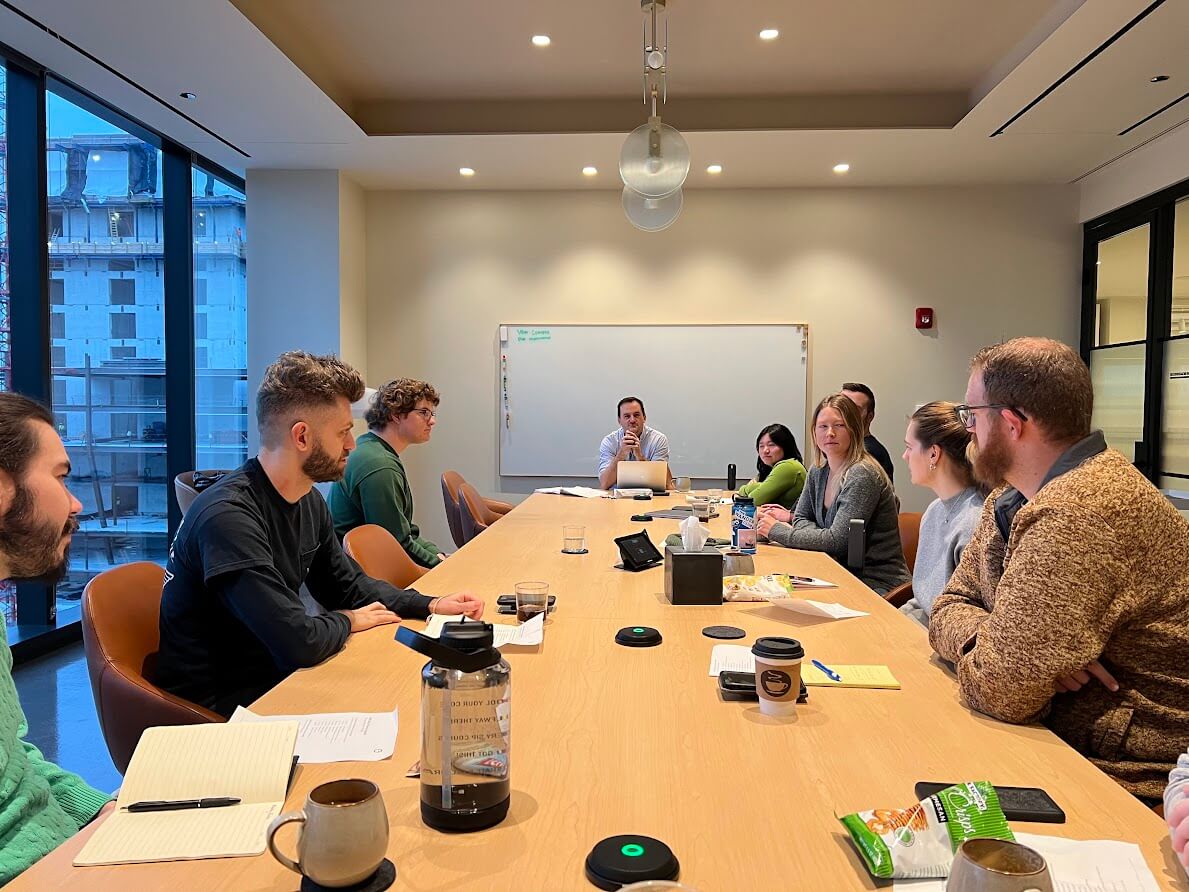 Reflecting and planning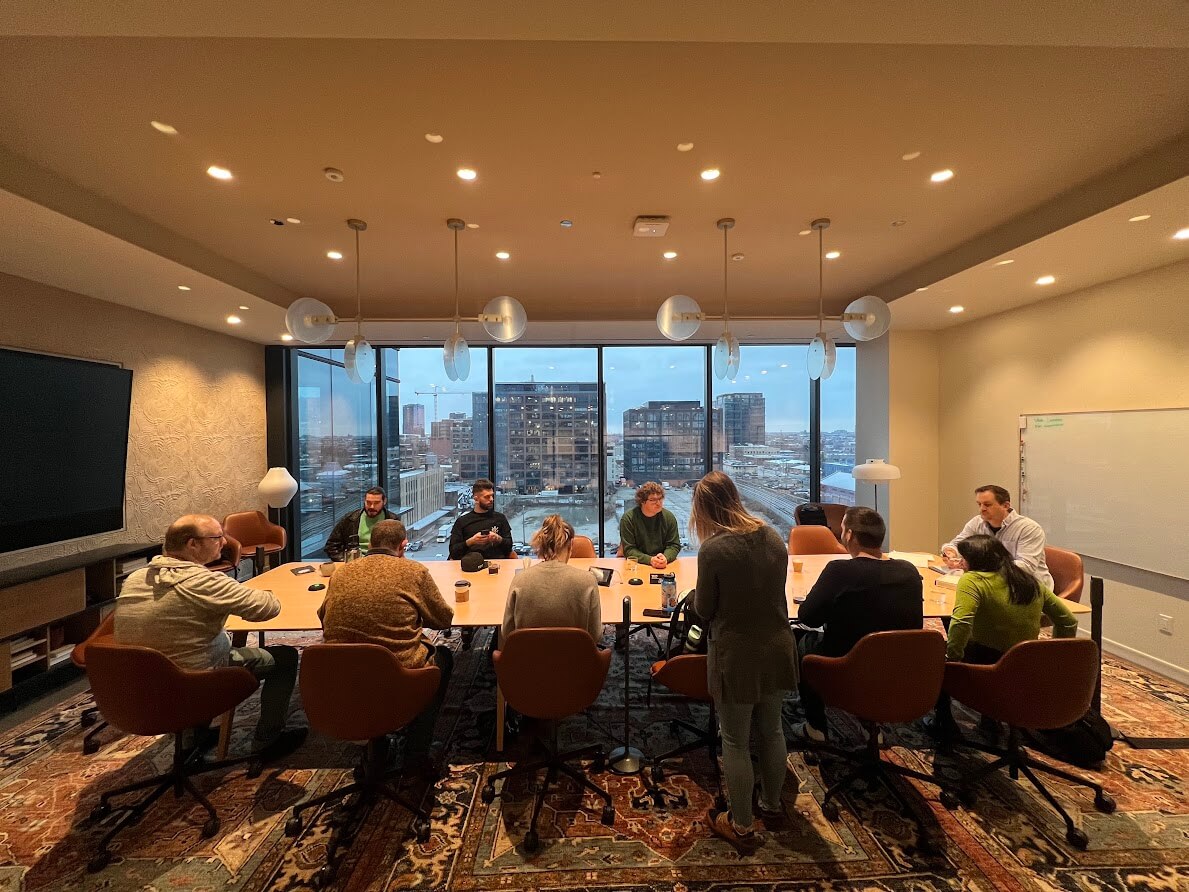 It was really great to meet in real life for a change
After our meeting we went to a food court/beer hall called Time Out Market. We had a great lunch before enjoying a little free time.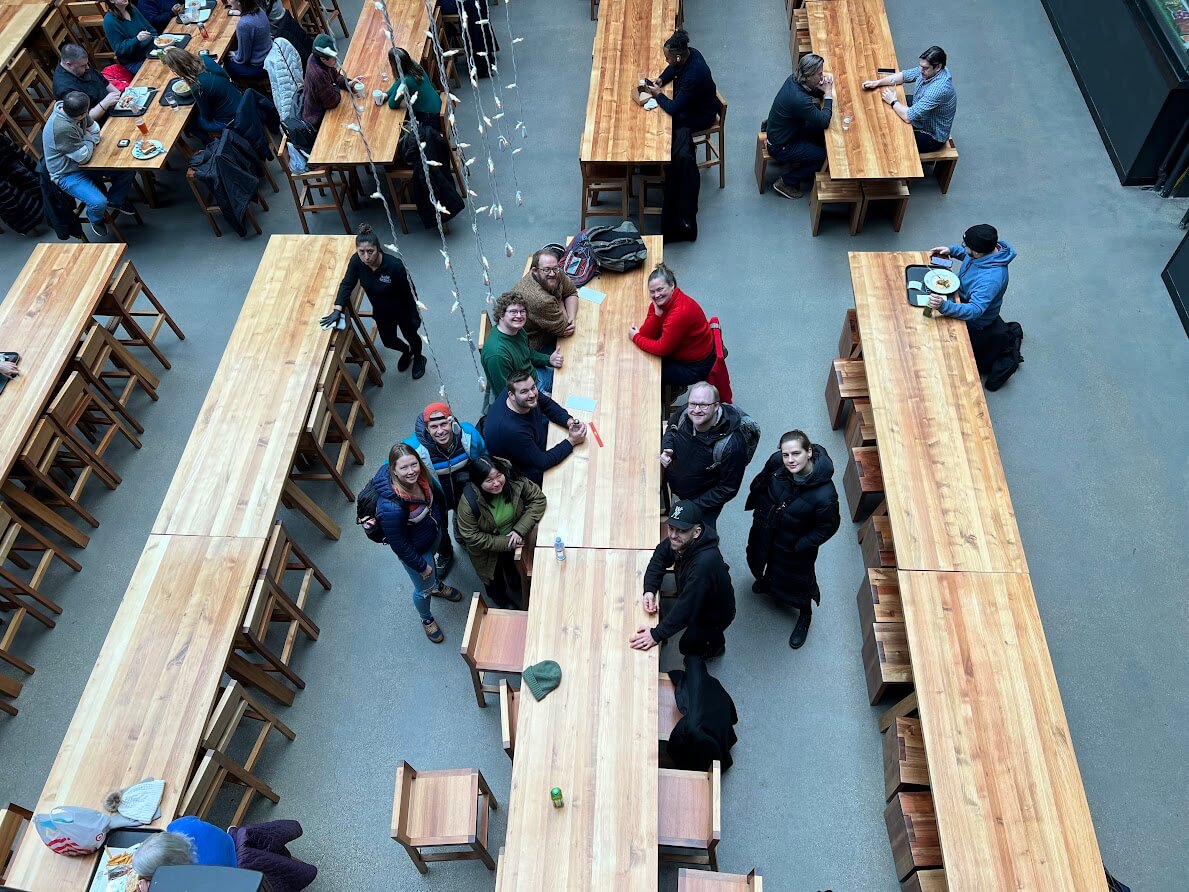 Waiting for our food to be ready
During our free time Matt and Ian explored the National Hellenic Museum while several others played Hanabi (a Japanese card game) in the hotel lobby.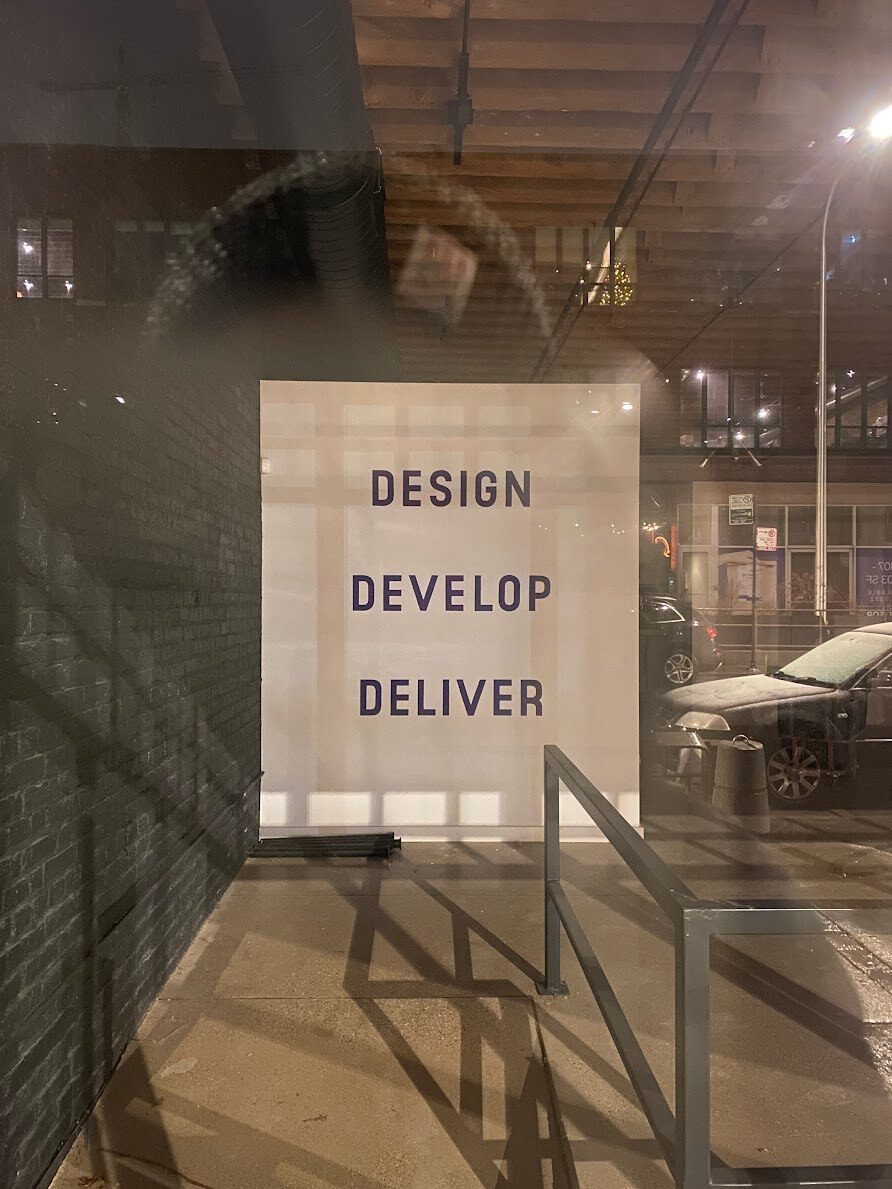 Matt found this sign along the way... it's what we do best!
It wouldn't be a BNB event without an escape room. We separated into two groups: the prison room team and the mob room team. This formed a totally non-competitive race to see which team could escape first. The prison room team "won" the "race" but again this was totally not competitive and it was really close and the mob room was actually rated harder than the prison room. Again, Not. A. Competition.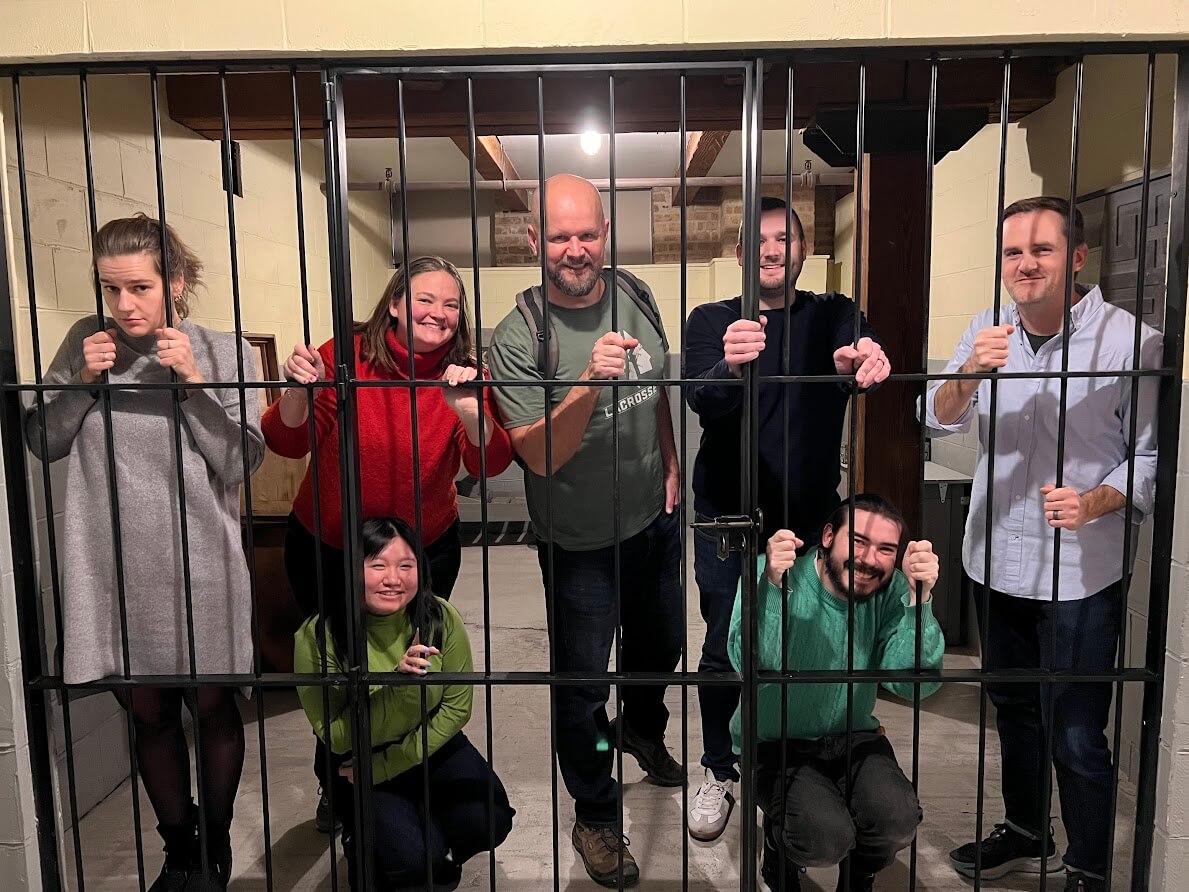 The winners!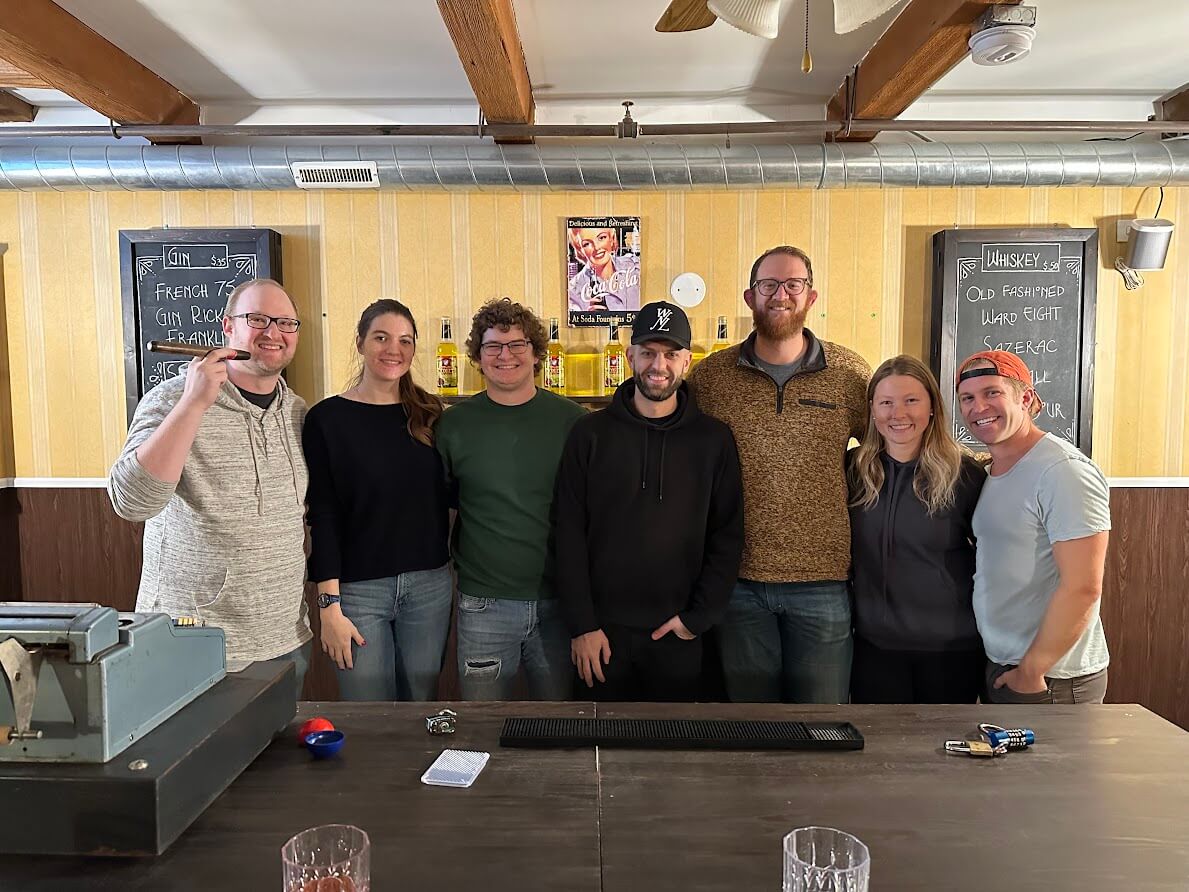 The mobsters! (Note the bottles of Malort in the background)
After our escape (BOTH groups shattered the existing record times by the way) we went back to Time Out Market for some pre-dinner drinks. Before dinner, some said their goodbyes and headed home. The rest of the team went home the following day.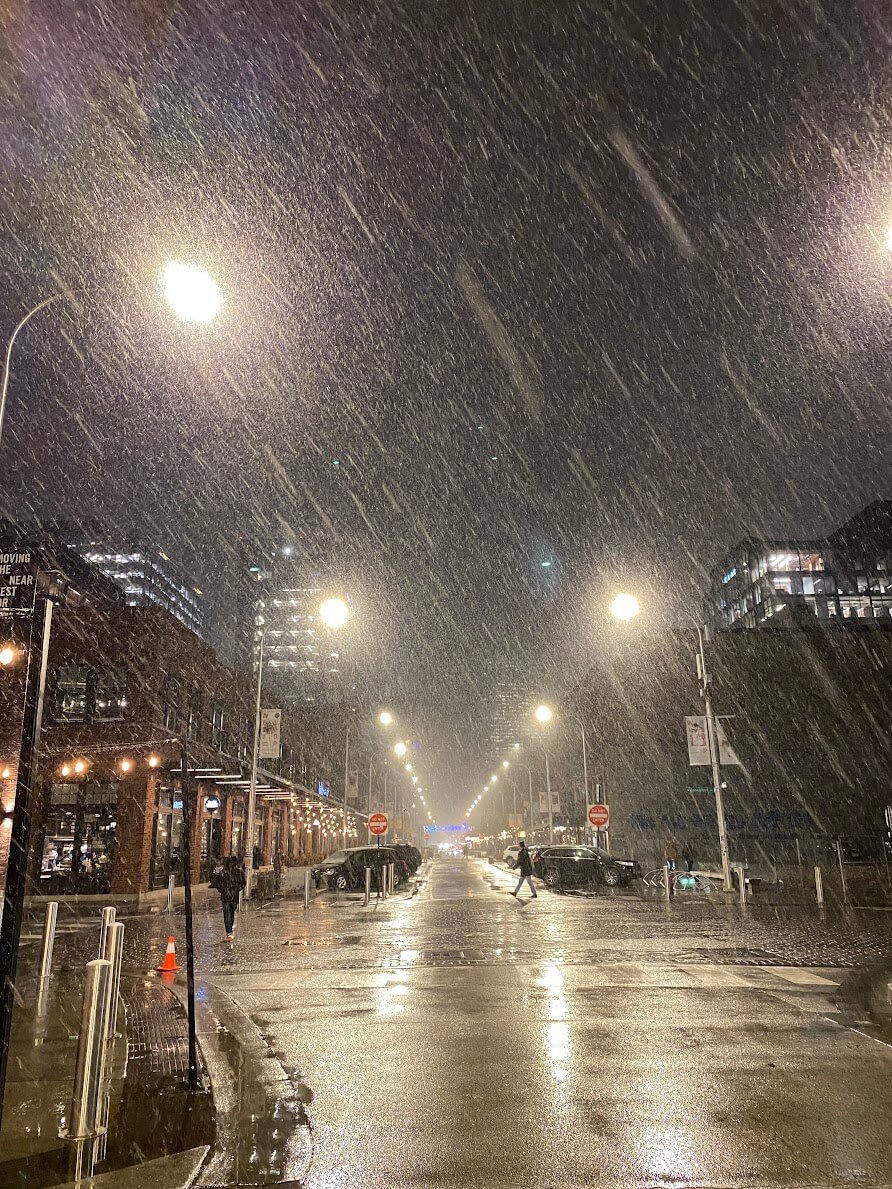 Thanks for the good time, Chicago.
It was a busy 48 hours, but we all went home feeling excited for the future of Brand New Box. It was fantastic to be together as a team. We can't wait for next year's retreat.